Our original, ground-breaking research is the bedrock of our activity. It examines the patterns, motives, and modus operandi of major gendered disinformation campaigns and their links to the undermining of democracy and women's rights globally.
We use our research to increase understanding of the real-world, personal harm that disinformation causes to women politicians, as well as influence high-level conversations on democracy, technology, and women's rights. 
The Monetizing Misogyny research series explores how gendered disinformation is weaponized to undermine women's political participation, and to weaken democratic institutions and human rights. Crucially, it also looks at the responsibilities of digital platforms and outlines the solutions needed to address this problem.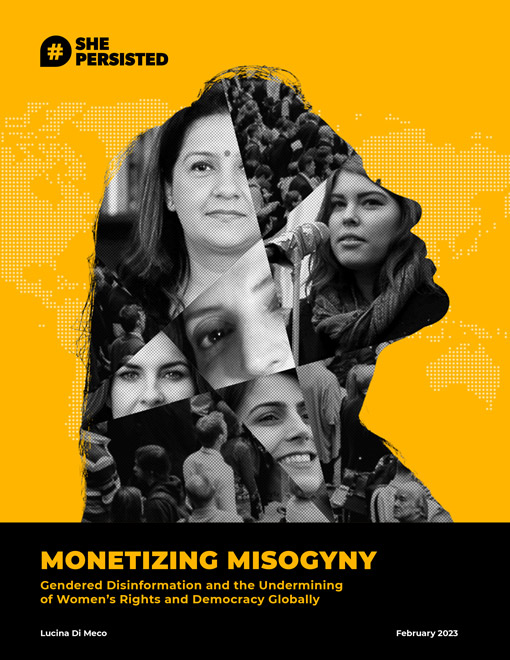 #MonetizingMisogyny Country Reports
Our research has been featured by some of the world's leading media outlets, including The New York Times and The Washington Post, and presented at webinars and roundtables with influential stakeholders and institutions like the Organisation for Economic Co-operation and Development (OECD), the Organization for Security and Co-operation in Europe (OCSE), the International Foundation for Electoral Systems (IFES), UN Women, and many more. Recordings of these events can be found here, and previous events we've taken part in here.
Below are some of our articles highlighting the intersections of gendered disinformation and the featured themes. 
Thought Leadership
This categorization touches on the larger themes of the highlighted resources. However, it should be noted there is a crossover of these topics in every area due to the interdisciplinary nature of this work.