Supporting Women Leaders
#ShePersisted designs and implements comprehensive communications strategies for women in politics, including tailored training on how to respond to gendered disinformation and online abuse. We are building on the work of the Women's Disinformation Defense Project, a unique effort established with several influential women's political organizations in the U.S. Our advice is based on the latest research and tools available – such as UltraViolet's innovative Fairness Media Guide for reporting on sexist and racist disinformation without replicating it.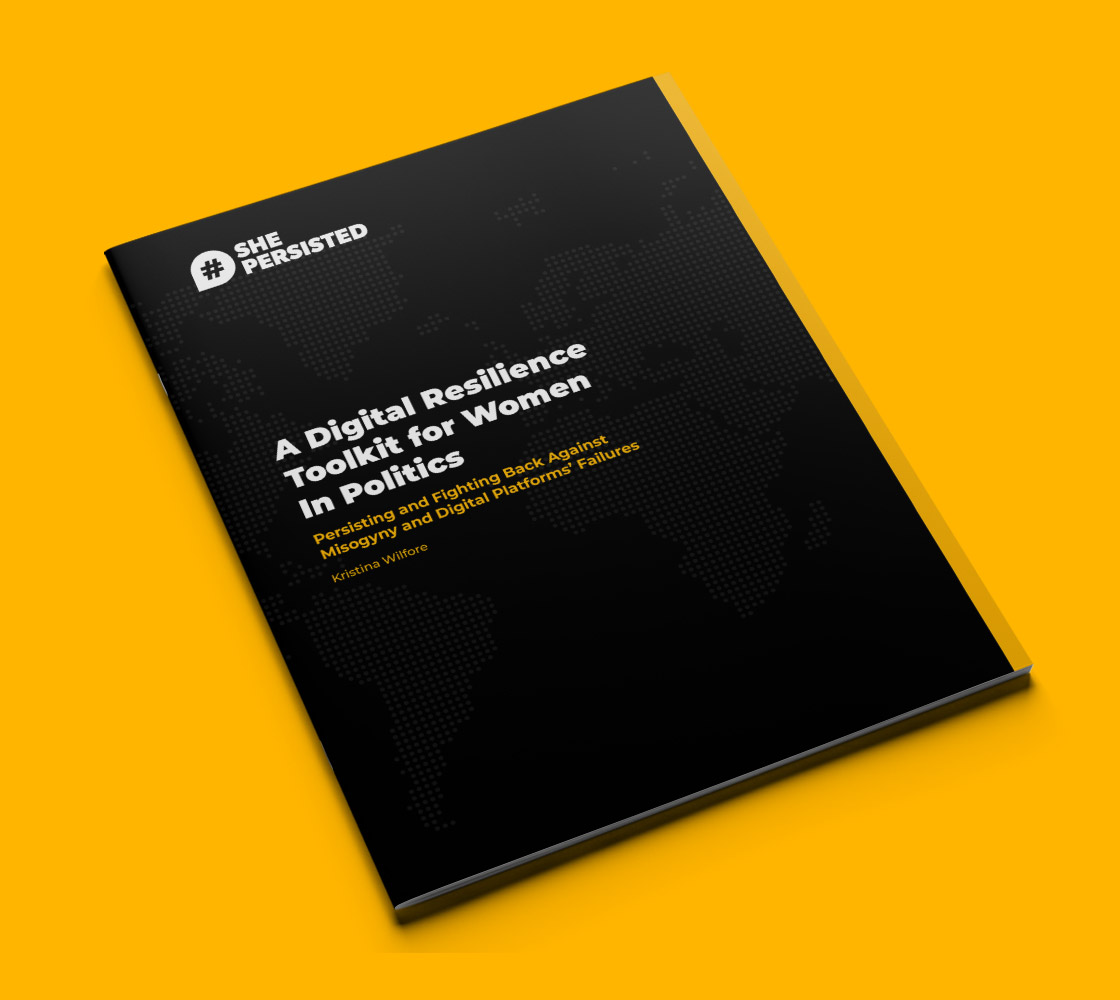 #ShePersisted's Digital Resilience Toolkit brings together existing resources for digital security and tactics for preventing and handling the online harms most commonly experienced by women leaders online. It includes resources and guidance on responding to doxxing, trolling, online smear campaigns, and coordinated abuse, and outlines certain steps that can help women in the public eye who have found themselves the target of online abuse. The toolkit can be downloaded here.
We support the work of women political leaders at the forefront of the struggle for democracy and human rights by enabling them to build alliances across borders, strengthening our collective efforts to improve the performance and vigilance of the dominant social platforms. We have collaborated with organizations such as Vital Voices, the Ellen Johnson Sirleaf Presidential Center for Women and Development, the Women Legislators' Lobby, International IDEA, the Inter-American Institute of Human Rights, and many others to increase the digital resilience of high-level women politicians and electoral bodies and provide advice on how to respond to gendered disinformation. 
If you want to know more about our work to support women leaders, get in touch here.