Advisory Council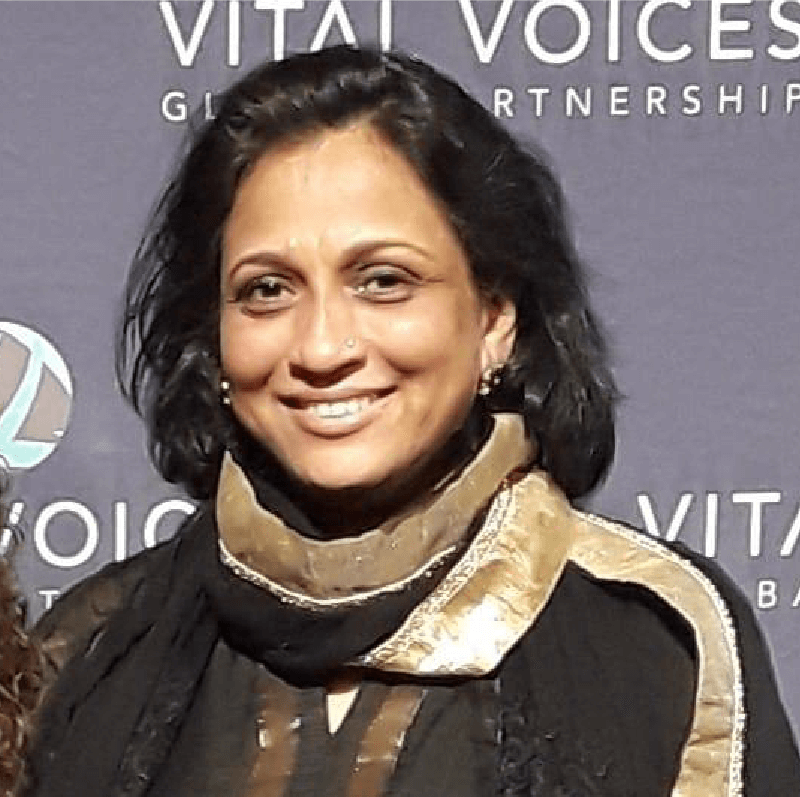 Manira Alva
Vice President of Issue Advocacy at Vital Voices
Manira Alva is the Vice-President of Issue Advocacy at Vital Voices, where she oversees a number of fellowships building the capacity of women leaders in political office. Before this, Ms. Alva was appointed to India's High-Level Committee on the Status of Women by Indian Prime Minister Singh, where she reviewed and recommended changes to policies affecting India's 650+ million women.
Ms. Alva has also launched programs with the Center for Women's Global Leadership, and, as the chief strategist of a political consulting firm, she has organized election campaigns, specialized in personal/political narrative building. Her script for the documentary "Silent Screams – India's Activism Against Rape" in the aftermath of the 2012 "Nirbhaya' rape case, received a New York Film Academy Award.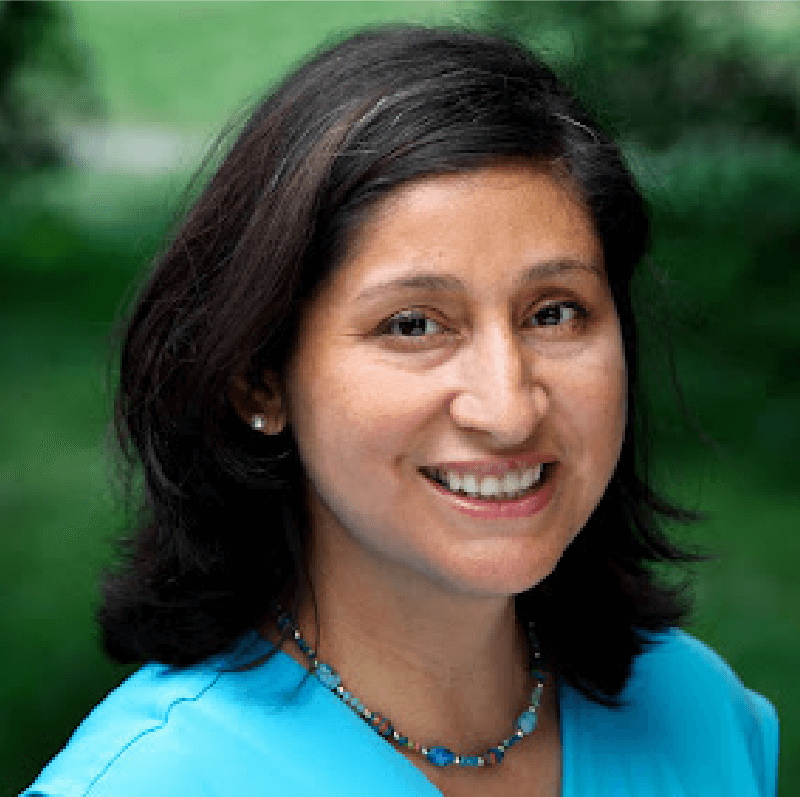 Vanessa Cárdenas
President of CardenasStrategies
Vanessa Cárdenas is an experienced strategist and policy expert on issues related to political disinformation, climate change, immigration, political communication, and women's issues. She is currently the Executive Director at America's Voice and has served as Senior Advisor at the League of United Latin American Citizens (LULAC); Senior Outreach Director at EMILY's List – a political action committee (PAC) that helps elect pro-choice Democratic women; and led the "Climático" program at the World Wildlife Fund (WWF).
During the 2020 primary, Ms. Cárdenas was the National Coalitions Director at the Biden for President campaign. She has also held various roles at the Center for American Progress (CAP), including Vice President for its race and equity program.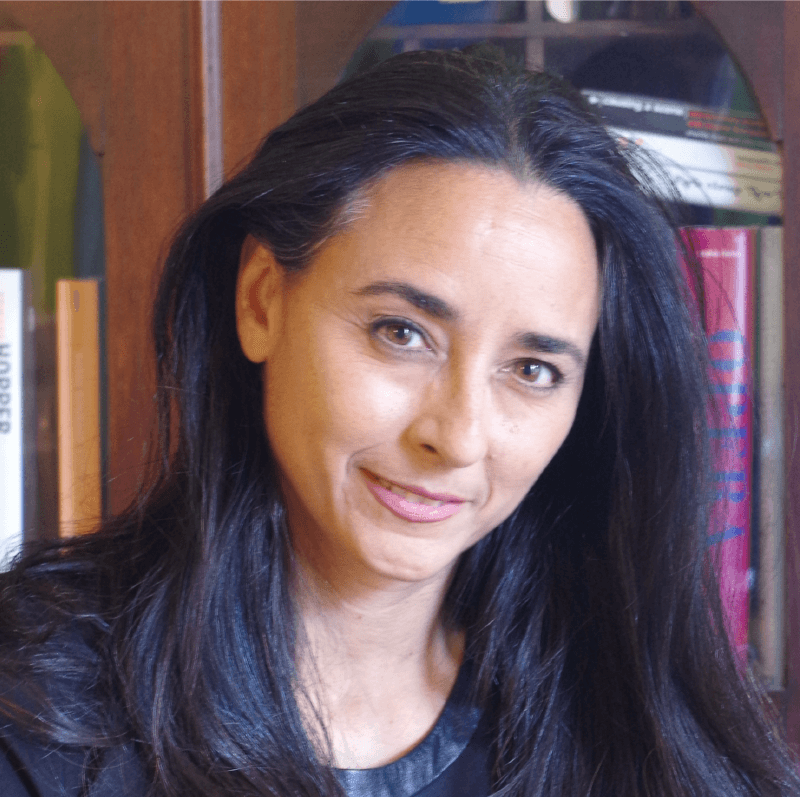 Soraya Chemaly
Award winning author and former Executive Director of The Representation Project and Director and co-founder of the Women's Media Center Speech Project
Soraya Chemaly is an award-winning author, speaker, and activist. Her book, Rage Becomes Her: The Power of Women's Anger, was recognized as a Best Book of 2018 by The Washington Post, Psychology Today, and NPR. She is also a contributor to several feminist anthologies. Ms. Chemaly writes and speaks on topics related to gender norms, inclusivity, social justice, free speech, sexualized violence, and technology.
The former Executive Director of The Representation Project and Director and co-founder of the Women's Media Center Speech Project, she is committed to expanding women's civic and political participation. As an activist, Ms. Chemaly spearheaded campaigns challenging corporations to address online hate and harassment, restrictive content moderation and censorship, and institutional biases affecting free speech.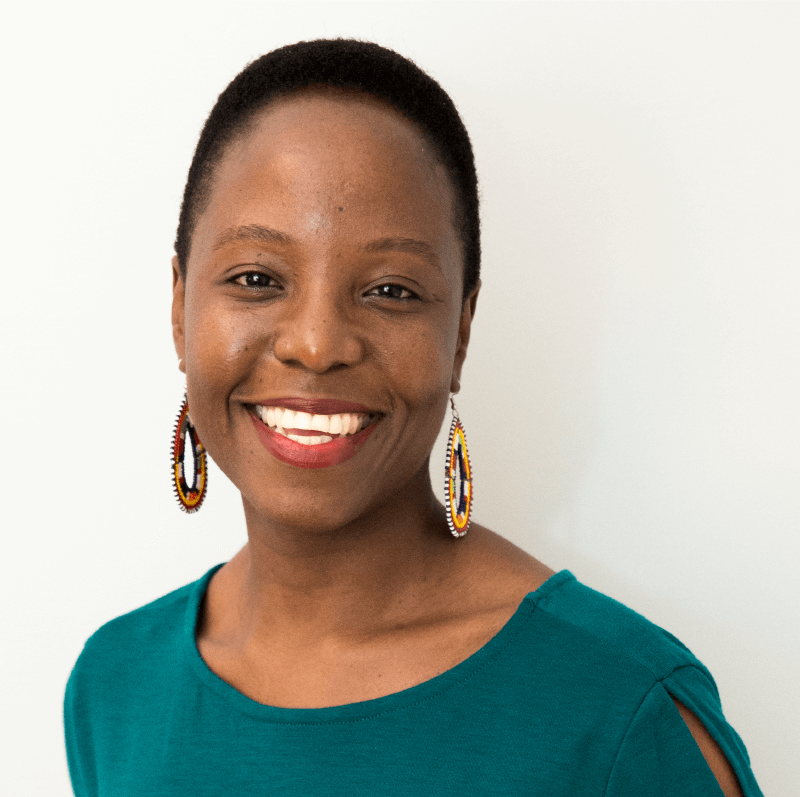 Rumbidzai Chisenga
Director of Programs at the Ellen Johnson Sirleaf Presidential Center for Women and Development
Rumbidzai Chisenga is the Director of Programs at the Ellen Johnson Sirleaf Presidential Center for Women and Development (EJS Center). She leads the flagship Amujae Initiative, which prepares women to take up roles in the highest echelons of public leadership.
Prior to this, Ms. Chisenga was a Program Manager at the Mandela Institute for Development Studies (MINDS), a pan-African think tank. She ran the MINDS Youth Program in Elections and Governance and the MINDS Scholarship Program for Leadership Development. Ms. Chisenga has extensive experience working in the private sector as a management consultant, has previously founded a social enterprise, and was part of the inaugural class of the Obama Foundation Scholars Program (2018 – 2019).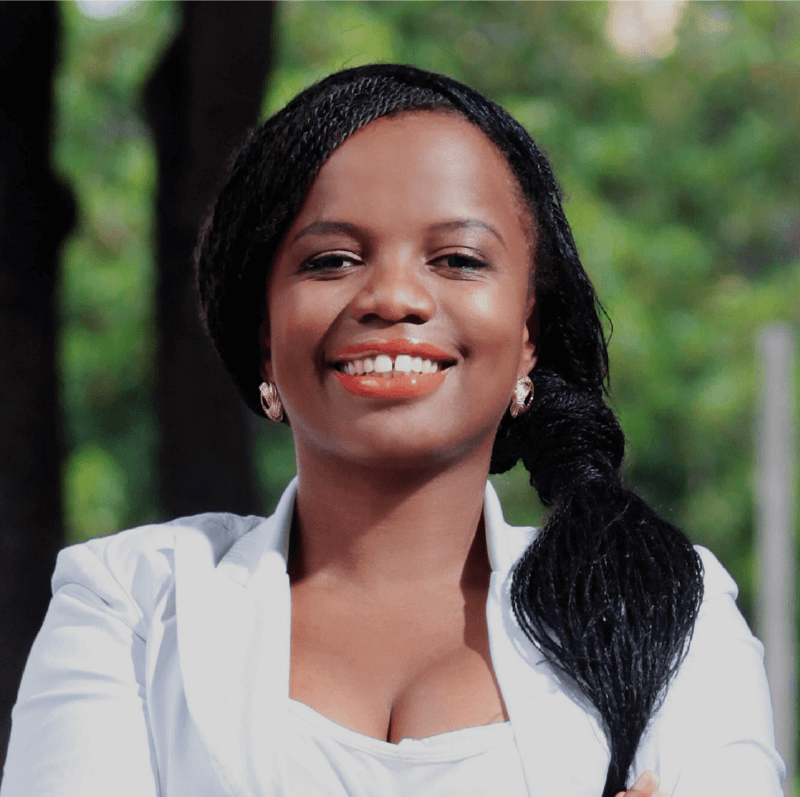 Phumzile van Damme
Former South African Member of Parliament and Misinformation Policy and Combatting Specialist
Phumzile van Damme is an independent consultant on disinformation and digital rights. In 2020 she became a member of the International Grand Committee on Disinformation. In September 2021, she helped found and coordinate South Africa's first electoral disinformation monitoring project, the 'Local Government Anti-Disinformation Project'. She has spoken on various platforms on the subject of disinformation including at the UNDP and the UN Commission on the Status of Women.
Ms. van Damme is a former Member of Parliament representing South Africa's official opposition. She served as a Whip in the National Assembly and was the Shadow Minister of Communications. She has been named by Forbes as one of the Top 20 'Youngest Power Women in Africa', was selected for the prestigious 2019/20 Vital Voices fellowship, and was part of the 2021/22 cohort for the Munich Young Leaders Program.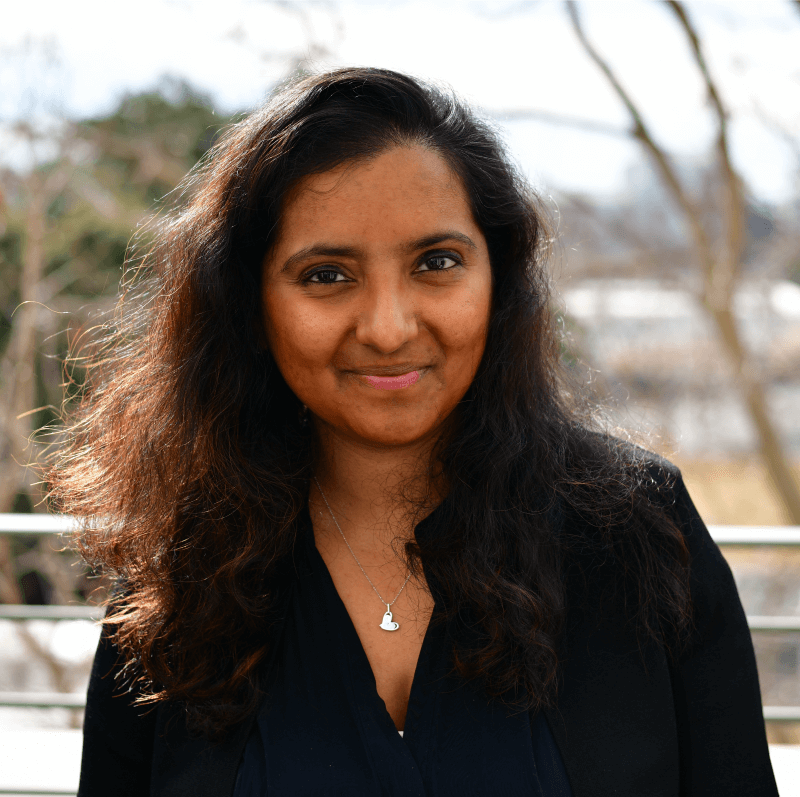 Shruthi Jayaram
Associate Partner at Dalberg Advisors, leader of Dalberg's Global Gender practice
Shruthi Jayaram is an Associate Partner at Dalberg Advisors and the co-leader of Dalberg's Global Gender Equity practice. Her work particularly focuses on building women's power in the economy and addressing gendered violence.
Ms. Jayaram has developed strategies, designed initiatives, and created tools for a range of clients, including UN Women, Futures without Violence, National Domestic Workers Alliance Labs, Blue Meridian Partners, the San Francisco Human Rights Commission, and the Hewlett Foundation. Shruthi holds a dual MPA from Columbia University and the National University of Singapore, and a B. A. in Economics from the University of Delhi.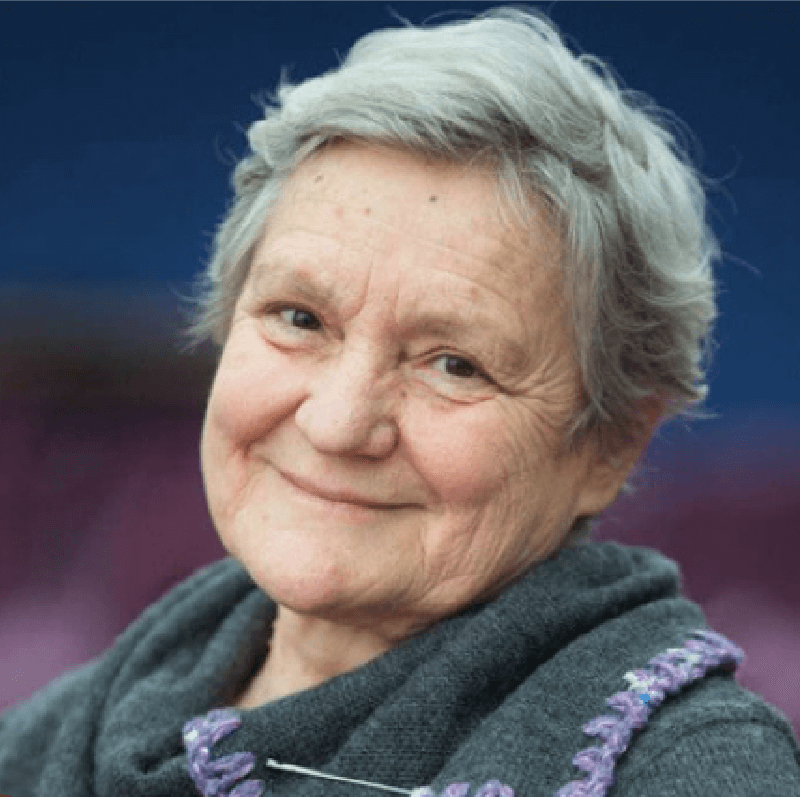 Sonja Lokar
Slovenian Activist for Gender Equality and Former Member of Parliament
Sonja Lokar is a sociologist by profession. Born in 1948 and now a citizen of Slovenia, she was one of the reformers of the League of Communists of Slovenia into a modern SD party. She served as secretary-general of her party in 1990, MP from 1986 -1992.
A global gender equality expert, Ms. Lokar was also the initiator of the women's peace movement in 1990, Executive director of the CEE Network for Gender Issues, Chair of the Stability Pact Gender Task Force; president of the European Women's Lobby in 2012, member of the Civil Society Advisory Panel in NATO. Consultant of Council of Europe, UN Women, UNDO, OSCE, OSCE ODIHR, NDI, IRI, and many other international foundations. Ms. Lokar has published more than 400 articles and training materials on gender equality and is a strong advocate for indivisible women's human rights.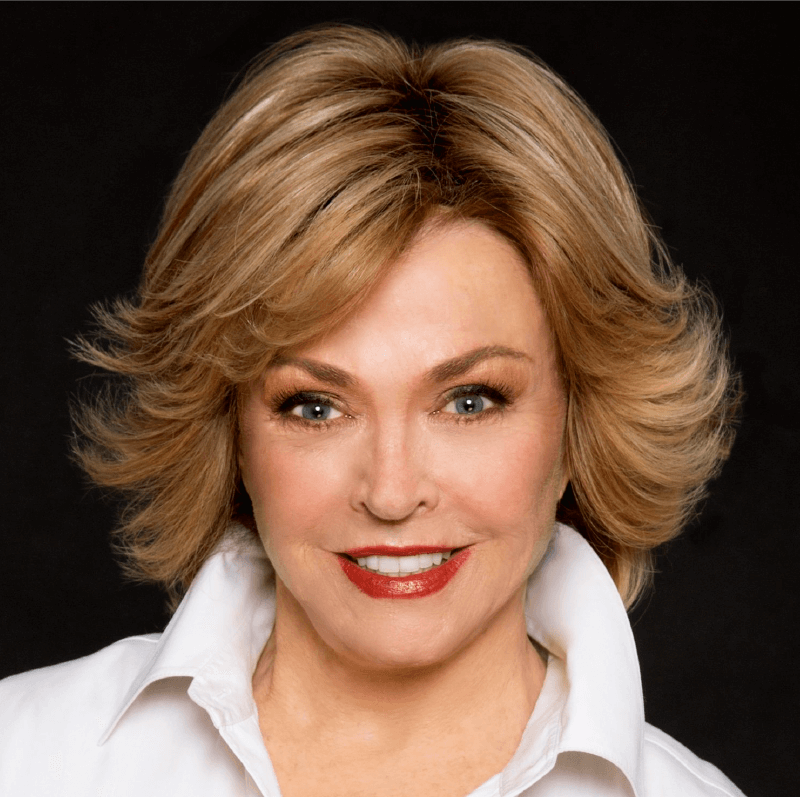 Pat Mitchell
Editorial Director of TEDWomen
Pat Mitchell is the editorial director of TEDWomen. Throughout her career as a journalist, Emmy-winning producer, and pioneering executive, she has focused on sharing women's stories. She is chair of the Sundance Institute Board, chair emerita of the Women's Media Center board, and a board member at Participant.
Ms. Mitchell is a trustee of the VDAY movement, the Skoll Foundation and The Woodruff Arts Center. She served as a congressional appointment to The American Museum of Women's History Advisory Council. She is the author of Becoming a Dangerous Woman: Embracing Risk to Change the World and the host of the new "Dangerous Women: Leading Onward" interview series on FINTECH.TV.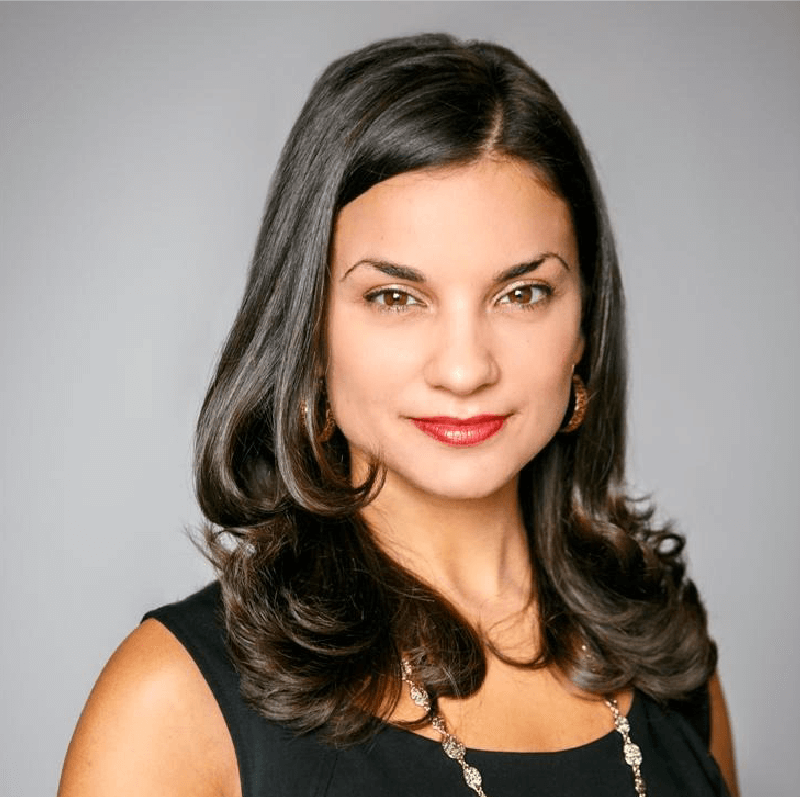 Katie Paul
Director, Tech Transparency Project
Katie A. Paul is the director of the Tech Transparency Project (TTP), where she specializes in tracking extremism, disinformation, and criminal activity on online platforms such as Facebook.
Ms. Paul also serves as co-director and co-founder of the Antiquities Trafficking and Heritage Anthropology Research (ATHAR) Project and a founding member of the Alliance to Counter Crime Online (ACCO). She holds a bachelor's degree from Miami University (OH) with a double major in Anthropology and Ancient Greek and earned an M.A. in Anthropology at The George Washington University.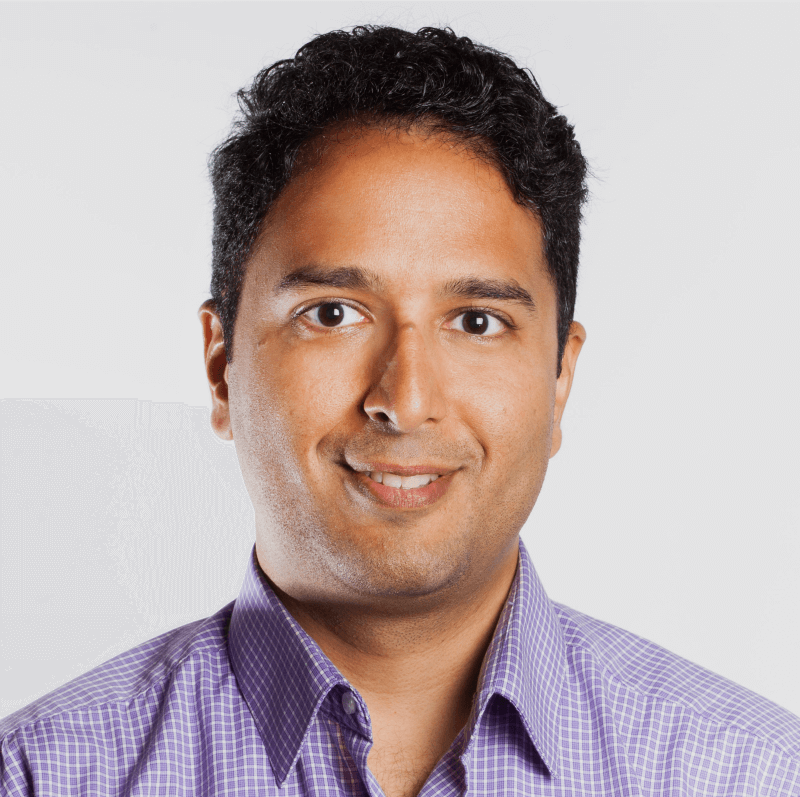 Dhanaraj Thakur
Research Director at the Center for Democracy & Technology
Dhanaraj Thakur (he/him) is Research Director at the Center for Democracy & Technology, where he leads research that advances human rights and civil liberties online. He employs an intersectional and gender focused approach to much of his research. He has also published extensively and has been interviewed and quoted in several news outlets, including WIRED, CNN, The Wall Street Journal, The Economist, The Guardian (UK), and The Financial Times, among others.
He holds a PhD in Public Policy from the Georgia Institute of Technology (USA), and is a graduate of the London School of Economics, the University of the West Indies, and the University of Technology in Jamaica.